In collaboration with our partners, which include nonprofit, government, and socially responsible for-profit organizations, we are able to provide a number of club grants, project materials and kits, and program information that assist our members in creating and sustaining worthwhile projects aimed at improving communities locally and around the world. GFWC Community Service Programs and Special Projects focus on the major issues of our time and fall into the following areas of focus:
GFWC Signature Project Domestic Violence Awareness and Prevention

Extends the understanding of the issues and concerns of domestic violence while resenting programs and projects that support, encourage, and assist those directly affected.
GFWC Juniors' Special Project: Advocates for Children

Promotes programs that protect children from harmful situations; encourage healthy lifestyles; support and provide best practices for emergency care; and prevent substance abuse and youth suicide.
Arts


Creates and contributes to art education and activities by raising public consciousness and connecting members and clubs with their communities.

Conservation

Advances an understanding of and appreciation for all aspects of our environment and the world's natural and manmade resources.
Public Issues

Inspires advocacy and highlights proven historic involvement in investigation and developing programs focused on veterans, citizenship, and safety.
Home Life
Strengthens individuals, families, and communities by informing members of issues they can engage in that create a better quality of life for all citizens.
International Outreach

Affects change for our global friends in communities around the world through advocacy, education, and action.


ESO-Epsilon Sigma Omicron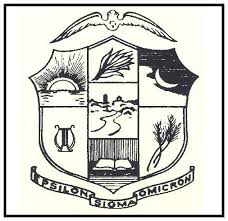 ESO (Epsilon Sigma Omicron) an Honorary Reading Society is a project of the FFWC.  It was founded in Indiana in 1928, and by 1930 was incorporated as a national sorority.
Read more>>

Education

Promotes a commitment to lifelong learning through educational opportunities and stimulates action to address concerns related to literacy in communities at home and around the world.